What is this Digital Marketing, Why is it needed, and Where and how to use it? Today you will get the answers to all these questions from this article.
In simple words, Digital marketing is nothing but this is just a way to promote your own or your company's products and services on digital channels. Digital Channels mean Facebook, YouTube, search engines, websites, Instagram, Twitter, and Emails. We all know that today's generation spends most of the time on these digital platforms on mobile, so it is very easy to understand if people promote their businesses on these platforms, then they can reach their potential customers very easily.
Today around 50% of People before purchasing any products or services they search on Google to know about the quality and other information about the product or service. For Example – If someone wants to buy a mobile then firstly he will search on Google about that phone quality, price, Camera Quality, RAM, and other features, and information only then he will buy that Product.
After getting all the information about your item you want to purchase, One more important thing you can do, You can also check the reviews of those products or services, so if there are good reviews about that product then you can trust that thing and if there are bad reviews then you need to do more analysis about that Product.
That's why Digital Marketing is the leading industry in the market today. The customer is more aware now and uses digital technology to research for any business. In today's competitive world the online presence of your business is very important if you want to reach more customers and it can only be done with online marketing.
Benefits of Digital Marketing
When we are talking about the benefits then we give you an example for your better understanding.
For example, If you are running an IIT coaching then you need digital marketing platforms to generate leads for your coaching and by leads we mean information of those persons that are really interested in your product and services.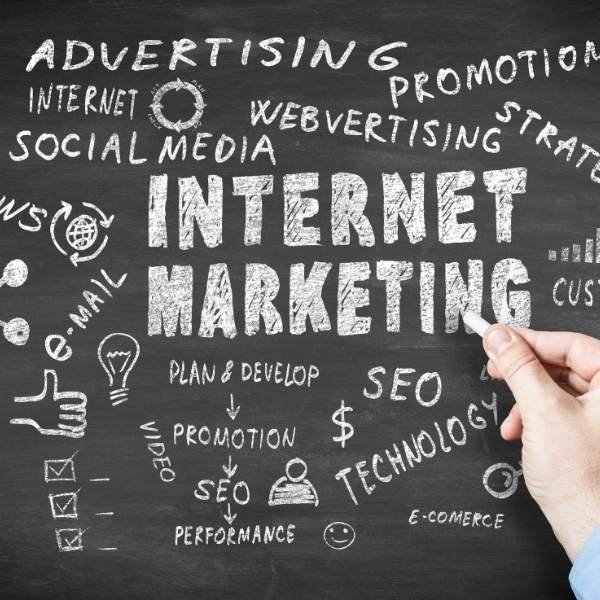 In traditional marketing, you are not able to target a specific audience but through Online marketing, you can target people according to their behavior, interests, location, gender, demographics like you can select persons who are interested in IIT. So, in less amount of money, you can reach out to the audience that is really interested in your products or services.
You can grow your business if you have.
You can earn money from home with help of Blogging & Affiliate marketing, you don't need to go outside and search for any job.
If you want to grow your career and want to do a job in any company then you can easily get a job through Internet marketing.
If you don't want to do any job for any company then you can do freelancing- you can approach clients and grow their business, there are so many websites where you can find projects and earn money.
Job Opportunities
There are various job opportunities in digital marketing. It is estimated around 8 lakhs jobs in this field by the end of 2020. And the second thing, in Online marketing you don't need to depend on jobs. It is a skill after mastering it you can become your own boss.
Job Roles
Digital Marketing Manager
Seo Manager
Social Media Manager
Web Designer
Content Writer
Marketing Analyst
Campaign Manager
Many More Opportunities are waiting for you.
Why Choose us?
ADMP trains you in the skills of digital marketing and also teaches you how it all works and how to actually implement the skills in the real world. If you are searching for the best institute for a Digital Marketing course then ADMP is the best and career-defining decision for you.